We often need to change the bitrate of mp3 songs in order to reduce their actual file size. These small sized songs (but of original length) saves your disk space and can be played on mobile phones or on your cars stereo system.
MP3 Quality Modifier is a free and small utility to change the bitrate of MP3 music collection easily. The best feature of this tool is that, all the ID3 tags (title, album pictures etc.) are completely retained without any effort!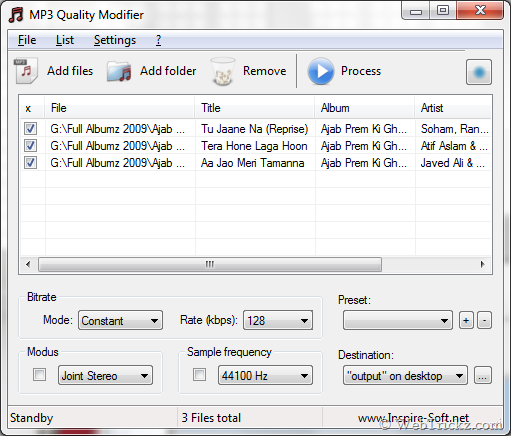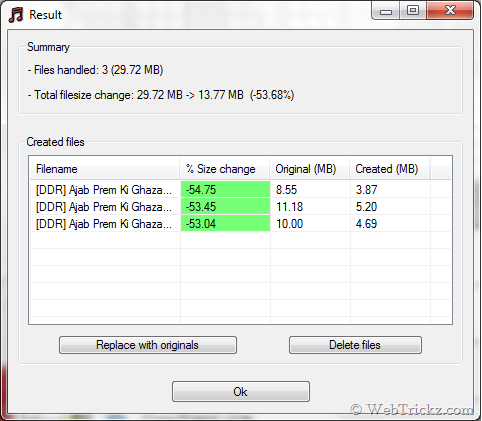 Key Features:
Drag & Drop files
Batch conversion
Retains all ID3 tags with ease
Advanced options: detailed bitrate settings, sample frequency etc.
Multilingual (6 languages)
Portable, no installation required
The program also tells, How much your file size is reduced (in % too) which is great
Download MP3 Quality Modifier  (319 KB)
Source : www.webtrickz.com
Google Adsense Account Banned? See here for how to get a Google Approved Adsense account with your name and address.. See this website for more details. http://googleadsenseaccount.wordpress.com/
---
If you enjoyed this post, make sure you subscribe to my RSS Feeds !!
If you enjoyed this post, make sure you subscribe to my E-NewsLetter !!
Also follow me at twitter to know what I am doing.
Posted By: KirubaKaran

Microsoft Certified Technology Specialist